The 10 key words & stories of China's tire industry in 2017
As the year 2017 is coming to its end, we put forward 10 key words to conclude this year's tire industry in China.
1.Price rise
China's tire industry entered 2017 with higher prices and will end this year along with the theme.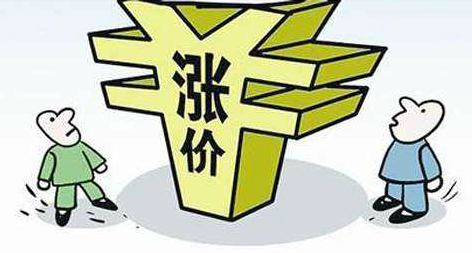 "Rising" has been the hottest word in the industry throughout this year. Entering Dec., there are more than a dozen tire producers releasing price lifting notices.
Production restriction for environmental protection and raw material price fluctuation made China's tire producers even more sensitive to changes in costs.
Industry insiders hold that price has been the advantage of China's tire producers, it is also their weak point.
In the coming days, China's tire industry has a lot to do without price advantage.
2.Environmental protection
Environmental protection has become increasingly important for China's economy.
In 2017, environmental inspection, security inspection, and production restriction and suspension thereafter impacted concerning industries.
Such changes also altered China's tire industry.
Unqualified companies faced mounting costs for environmental protection; while chemicals companies have to deal with higher raw material prices.
Tire producers can no longer acquire inexpensive raw materials and China's low-cost tire production has gone.
3.Reshuffle
The reshuffle of China's tire industry officially started this year.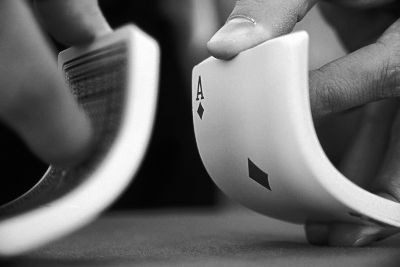 A number of Shandong-based tire producers were acquired, purchased, or leased because of bankruptcy.
Local government set up "tire industrial integration fund" to deal with the situation and issued relevant policies to minimize the injury to the sector.
4.Recall
Bridgestone announced in Nov. to recall 225,500 tires in China, a rare amount of recall.
On Jul. 26, Hixih Rubber Group declared to recall 28,000 truck tires as one of the tire's performance failed to meet desired effect.
The two events have alarmed China's tire industry. Recall shows the responsible attitude of an enterprise to its products. Chinese enterprises are changing their attitudes.
5.Expansion
China's tire producers divided further in 2017. The competitive ones increased investment in overseas market and attracted much attention.
Triangle Tire and Wanli Tire disclosed their plans to set up the US plants; Linglong Tire and Hixih Rubber expanded production capacities in domestic market; and some producers invested in Southeast Asia.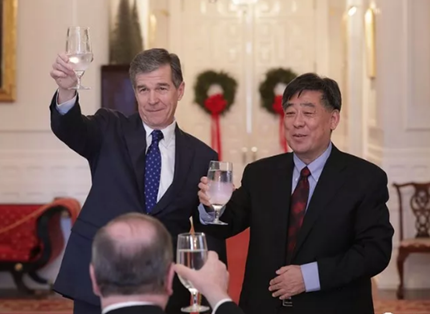 All these dynamics show the robust development momentum of China's tire industry.
6.Break-even
The profit of China's tire industry plunged since the beginning of 2017 and large amount of enterprises became loss-making.
The latest statistics show that among the 38 member tire producers of China Rubber Industry Association, 16 of them lost a total of 1.55 billion yuan, and their profits all dropped over 50% starting from Apr.
However, their outputs, sales volume and sales revenue increased. It means the entire industry operates unhealthily.
7.Anti-dumping
As the environment of foreign trade changes, the state of Chinese tire producers' mind has also been different.
The final rule of the US's anti-dumping and anti-subsidy measures against China's truck and bus tires came out on Feb. 23 and Chinese tire producers won the case.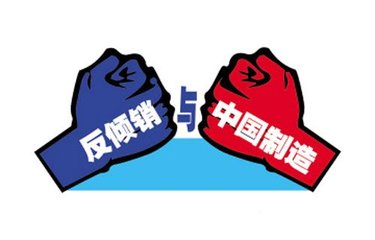 As international trade frictions happened frequently, domestic enterprises were no longer angry and they knew how to deal with them.
However, foreign trade frictions in tire industry never end. EU, India, Turkey have all launched anti-dumping investigations against Chinese tires.
In the coming years, trade barriers will continue affecting China's tire industry and Chinese producers should be aware of that.
8.Extended producer responsibility
The State Council officially issued regulations on Jan. 3 to promote the implementation of "extended producer responsibility".
After that, six ministerial authorities released a working plan to clean up and rectify waste tire sector.
Major tire producers took actions and worked out waste tire recycling projects. The implementation of the mechanism means tire producers should take up more social responsibilities.
9.The President and Prime Minister
The signing ceremony of Guizhou Tyre's investment program in Vietnam was held on Nov. 12 in Hanoi.
General Secretary of the Communist Party of China Central Committee, Chinese President Xi Jinping and General Secretary of the Communist Part of Vietnam Central Committee Nguyen Phu Trong attended the ceremony.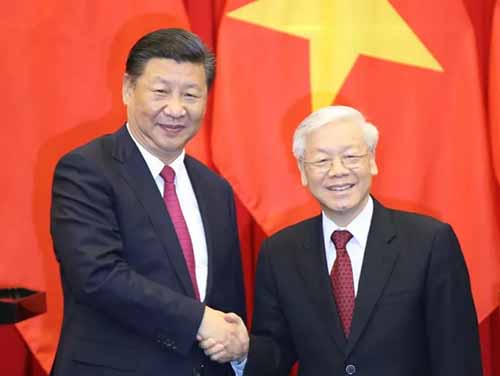 On Jun. 2 during the EU-China Business Summit, Zhongce Rubber Group and Bekaert inked tire steel cord development and application cooperation agreement.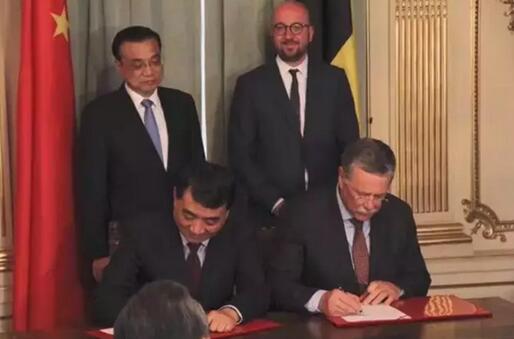 Chinese Prime Minister Li Keqiang and Belgian Prime Minister Charles Michel witnessed the event.
The attendance of Chinese leaders at tire producers' special occasions showed the government has paid high attention to physical manufacturing industry.
10.Brand power
Shandong government released in Jun. the implementation plan to nurture the province's century-old brands.
The quality of China's tires has improved for a long time, but Chinese brand power has been weak.
Today, local government has enhanced support to key enterprises' brand building, and leading producers have also inject more capital and energy.
While China's price advantage weakens, Chinese tires have to rely on brand power to build up their global competitiveness.